Thanks to the
Anime World Order podcast
, I watched the
Bubblegum Crisis OAV
. Only the three hosts of this podcast to make me watch this anime. I was traumatized by the dreadful
Bubblegum Crisis 2040
and I was certain that I would never watch anything remotely related to that title.
I noticed something interesting on episode 5,
Moonlight Rambler
. Sylia Stingray, leader of the Knight Sabers, meets an informant called Fargo in a pool bar called C'est la Vie. Episode 20 of
Cowboy Bebop
(1998),
Pierrot le Fou
, has Spike Spiegel play pool on a place called C'est la Vie. I wonder if that is a direct reference to BGC or if both are referencing a famous noir movie. Could this specific scene from BGC be an inspiration for CB? I also compared staff and cast of both titles and was surprised with the
results
.
Below are images from Bubblegum Crisis:
Below, images from Cowboy Bebop: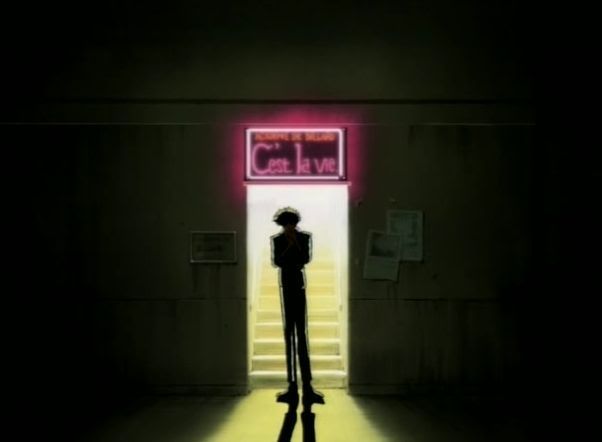 Kouichi Yamadera, voice of Spike Spiegel, below seen inside Cowboy Bebop's C'est la Vie: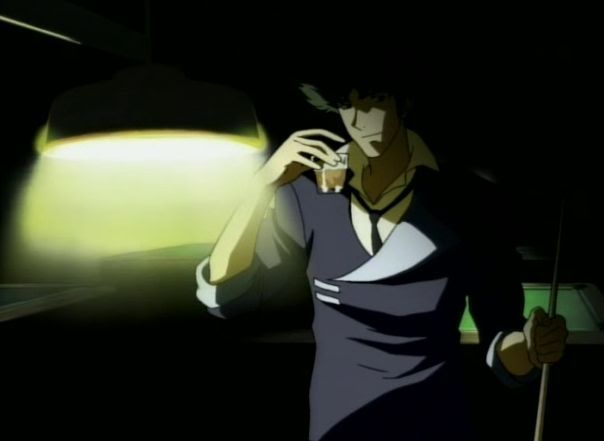 He was also the voice of Fargo, below seen inside Bubblegum Crisis' C'est la Vie. Notice the loose necktie.
Megumi Hayashibara, voice of Faye Valentine: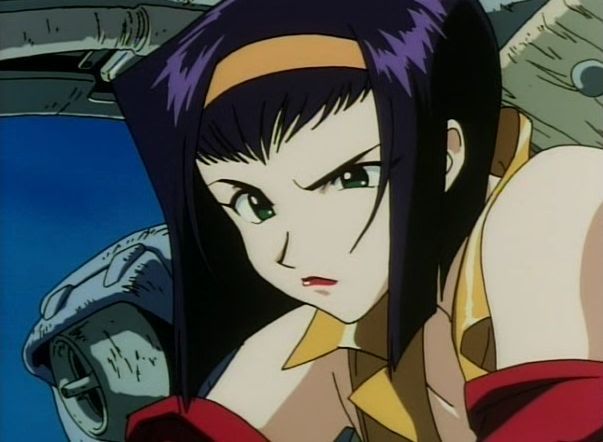 On BGC, she is the voice of Nam, who briefly appears on the beginning of the episode 5, but notice a girl who is seen at the Bubblegum Crisis' C'est la Vie.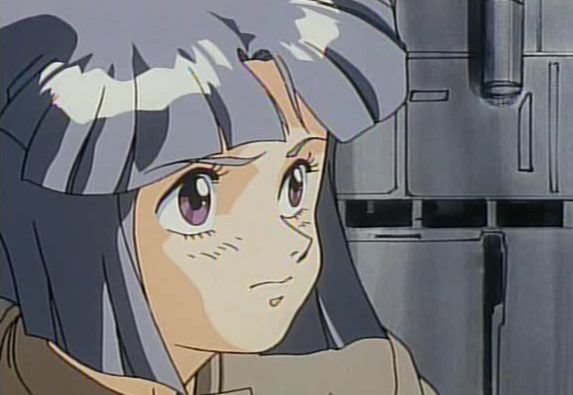 Kenyuu Horiuchi, voice of Gren:
On BGC, he is the voice of Daley Wong, member of the AD Police. If you watched both, you know why I'm posting these two.