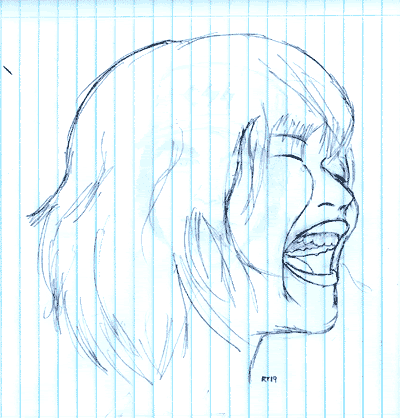 Lovefoxxx, vocalist of what is currently my favorite Brazilian band. My brother downloaded Cansei de Ser Sexy´s mp3s a couple months ago. I was so impressed when I first listened that I stopped cooking just to ask Claudio who was playing.
"Cansei de Ser Sexy."
"Uh?? It´s Brazilian?"
"Yeah."
"Are you sure?"
"Check yourself, dumbass."
"Holy shit..."
Incredible? Probably. Italian? Maybe. Japanese? Not to me.