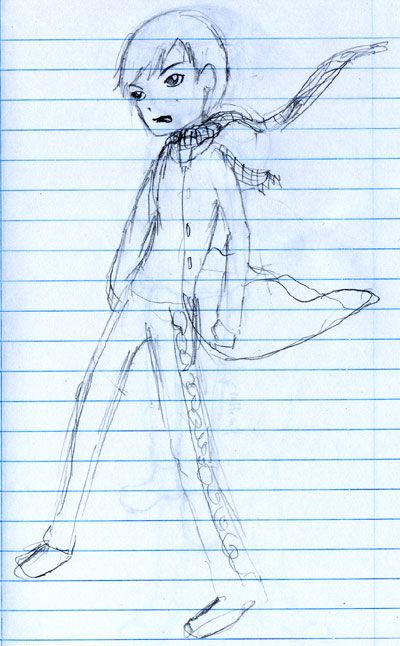 Computer on repairs. Video board blew up. Four days and a half off line. I realized that I have enough drawings for this project. The next post indicating the address of complete website should be the last.
I tried to use my time wisely. Rented four movies on this order:
La Dolce Vita
(1960),
Ai no Corrida
(1976),
Hable con Ella
(2002), and
Jules et JIm
(1962).
Watched
La Dolce Vita
because Daria reccomends it on episode 51, "Fire!". One of the best films I´ve ever seen in my life. I guess MichelangeloAntonioni inspired himself here to the the excellent
Blow Up
(1966).
Ai no Corrida
(
Realm of the Senses
) may be a reflection of relationships based solely on sex: no content at all.
A friend reccomended
Hable con Ella
to me. I watched some movies directed by Almodóvar when I was younger and created an aversion to him since then. But I was dumber then. So I gave it a shot. Hm... seemed like a sophisticated chick flick. I honestly couldn´t see anything spectacular.
Jules et Jim is the first Truffaut movie I´ve ever seen. 60s movie that technologically seems from the 40s but with an end of the century character/plot development. Quite impressive.