Lately I´ve been thinking why the women I draw don´t look like the originals, while men are instantly recognized. Maybe, since I simplify women too much, they end up too "industrialized". I confess that I always try to make girls cuter so they won´t feel like killing me. Men are uglier and less worried about how they look (usually). Thus, I feel less pressured when drawing them. Also, I´m always worried of how simplify my drawings. Guess that´s the result of drawing women more oftenly.
Maybe this is what happens in my brain: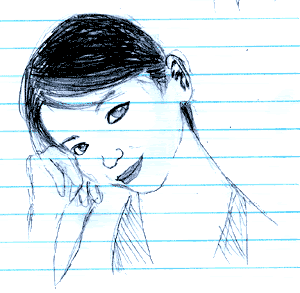 The original, based on a photo.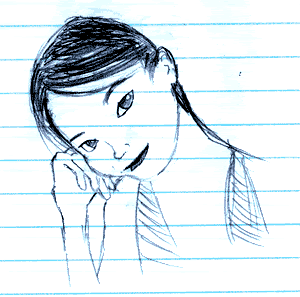 The clone, based on the first drawing.
The second clone, based on the drawing above.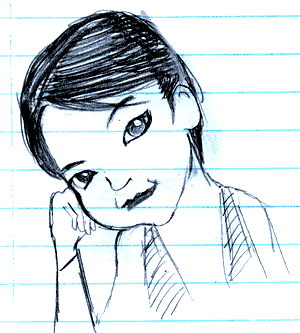 The third clone, based on the drawing above.