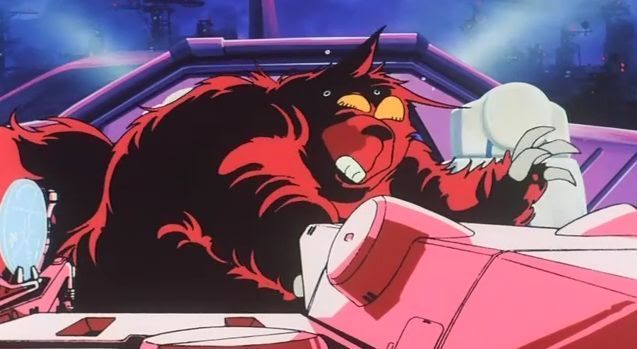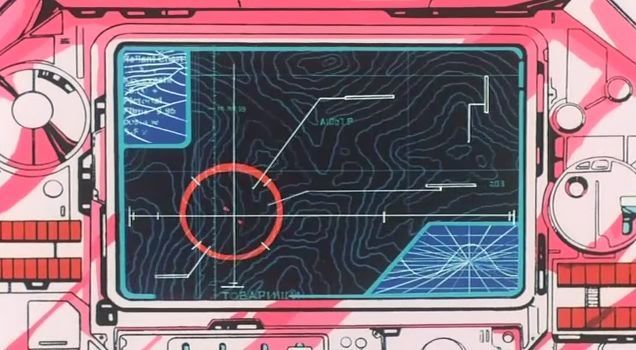 While searching for Kei and Yuri in the
1987 movie
, Mughi has several images displayed on his screen.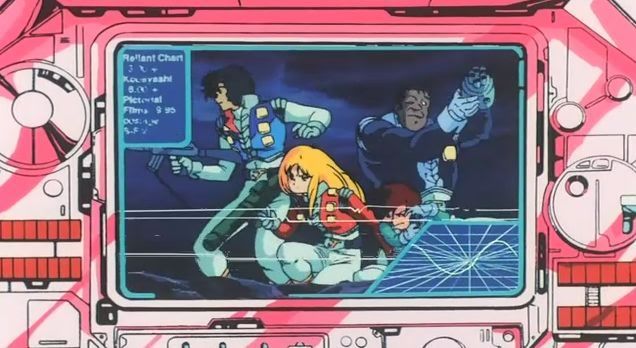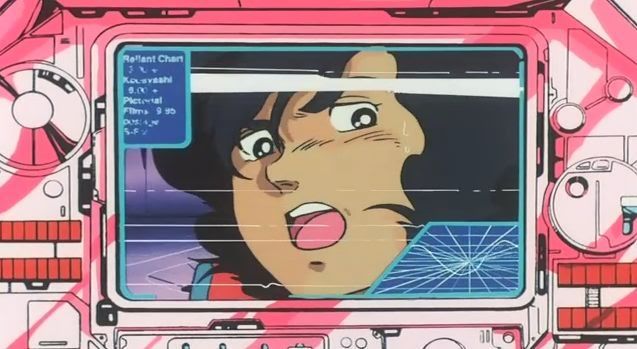 Some are of Crusher Joe, a title by the same original creator,
Haruka Takachino
.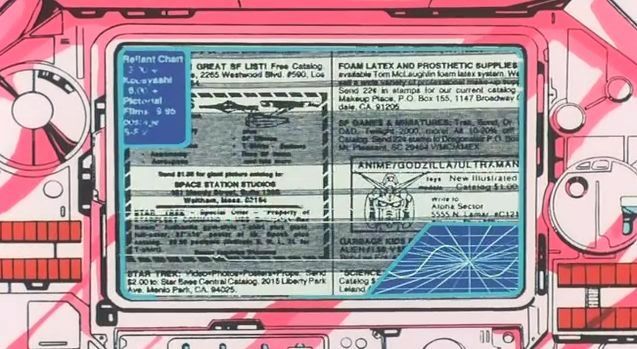 Sci-fi FTW.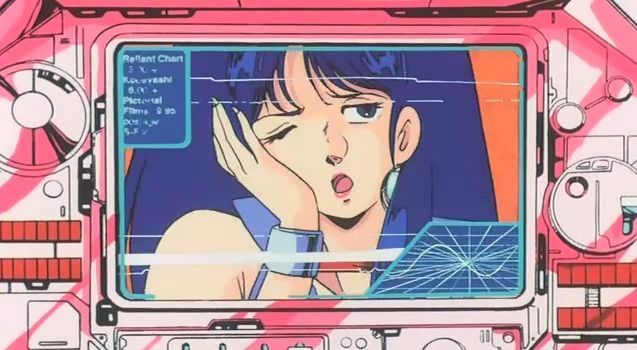 Initial design attempts of Kei and Yuri?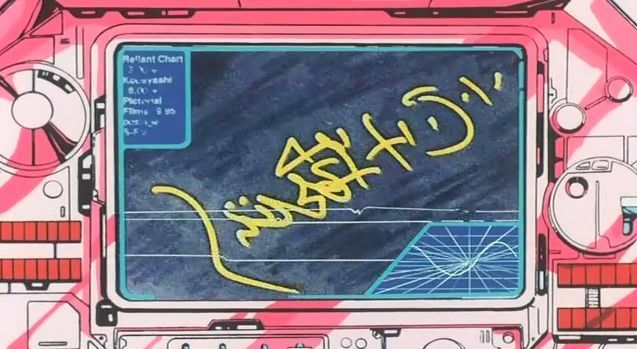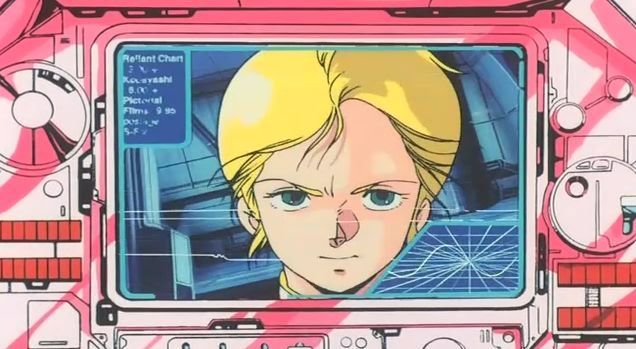 I have absolutely no idea to what these images refer to. Maybe the last one could be an initial design concept of Major Tanya from "The Final Weapon: Ash" Crusher Joe OVA. The problem is that the image above looks too young when compared to Tanya as seen below.