Thanks to Gerald from the Anime World Order podcast for
reviewing
this animation. I had seen one of the Gall Force flicks a long time ago, but I'm still not sure which. I recently watched Gall Force 1, 2, and 3 and just wanted to create a post to upload the picture below, taken from
Gall Force 2: Destruction
, which I couldn't find online. It is mentioned on
wikipedia
along with other curious references from staff members who worked in other titles. Part of the staff who worked on the second Gall Force OVA also worked on Bubblegum Crisis. Both titles produced by AIC.
From Wikipedia:
"In
Gall Force 2: Destruction
there's a quick promotional shot for
Bubblegum Crisis
in the form of a poster on a soldier's wall, with Priss in her rock star get-up. The word 'Crisis' can be seen written in Solanoid on the poster."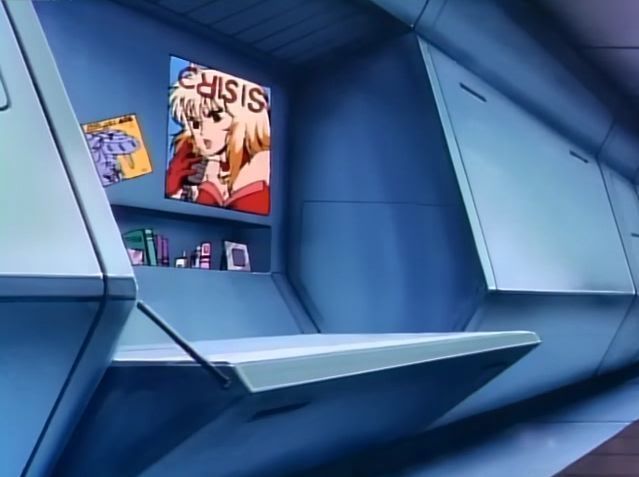 Below is an image of Priss in Bubblegum Crisis (1987). I stole it from the
Anime World Order's post on Bubblegum Crisis
.
Of all names
that worked on the two OVAs, the one that really caught my eye was the amazing key animator
Shinya Ohira
.