I was blown away when
fliti
sent me the link with
Kristen´s Sketch Blog
. Simple and brilliant. As you might notice she is the inspiration of this blog (yes, I´m an unoriginal bastard). Unlike her, I have no idea of how to color (or draw). I used to paint with watercolor and oil paint in school but my complete inability of using a brush traumatized me. I also have no idea of how to choose colors. That´s why my excuse is to say that grayscale is more "romantic".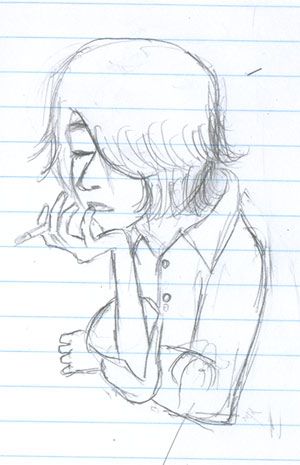 I don´t smoke. Don´t even want to. Hey now, check your change.
Addictions are expensive and I´m a cheap bastard. But the act of smoking is very cool looking.