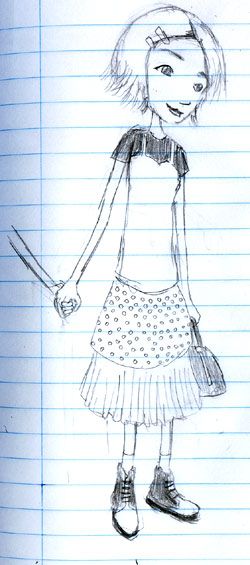 My excuse? No space. At least she is happy. Not many drawings here end up with a smile.
A few days ago, a friend of Daniel and I asked him to do her a contact card. He asked me to draw her. He had already shown me a pattern he did that looked like her hair. On my sketch I emphasized two distinguinshing details of her head: the hair and the nose. Later I e-mailed him the drawing above. Below is the option she chose.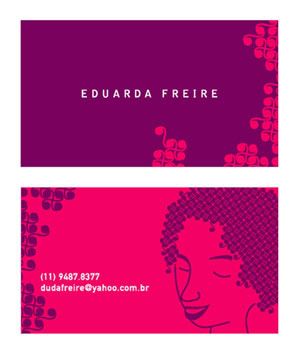 He said he missed the mouth. Really liked the colors.